---
Installing Storyteller
Storyteller currently works as a plugin to the Visual Studio Code editor. This is not the full blown MS IDE, it is a lightweight editor. Make sure you have VS Code installed before going any further.
After VS Code is installed go here to download the extension.
Alternatively, from the VS Code Extensions Marketplace tab, type in storyteller in the search bar and the extension will show up.
Tip: Users will be notified when a new version of the plugin has been released. Upgrading to the new version is very simple as VS Code will handle all of the download and installation details.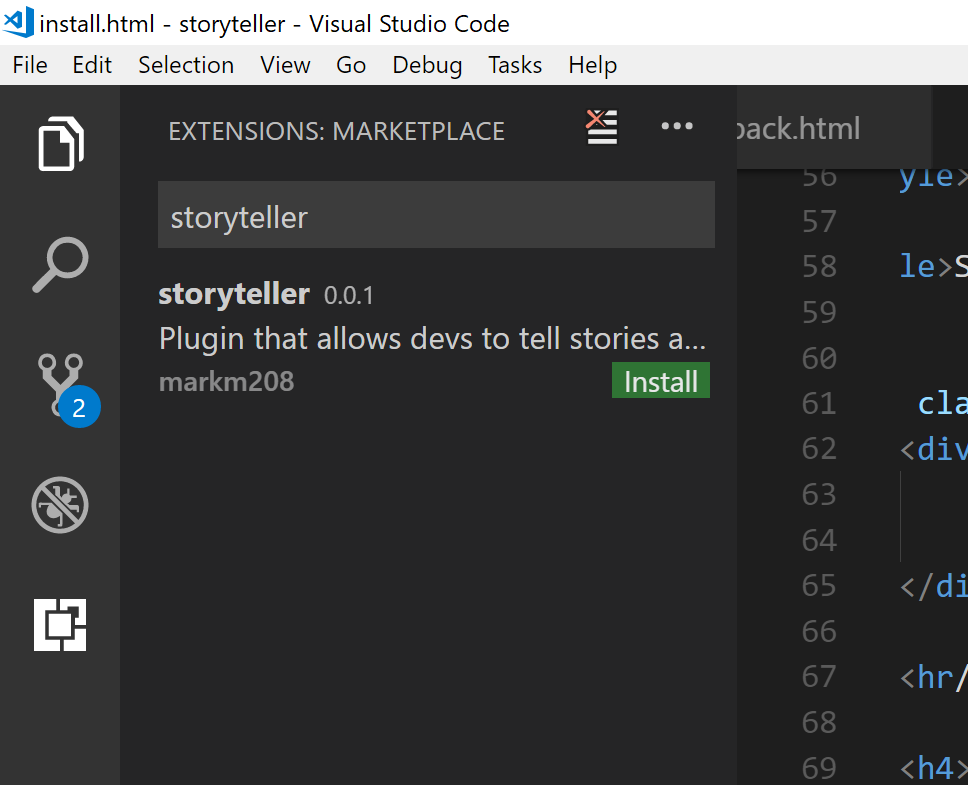 ---